SIR30216 - Certificate III in Retail
If you have a passion for delivering high level customer service, enrolling in a Cert 3 Retail is one way you can use your passion for the benefit of others. This qualification reflects the role of individuals who have the primary responsibility of engaging the customer, maintaining daily store operations and delivering on organisational expectations. Begin your journey with your Cert 3 Retail.
---
Fast, Easy Enrolment with No Waiting Lists
Choose from a Range of Flexible Study Options
Expert Trainers with Industry Experience
---
Retail Course Outline
Learners within this Cert 3 Retail course will undertake their learning and assessments in a mixed mode delivery method.
These include:
Minimum 12-month program
Monthly training & assessment sessions at your workplace
Undertake workplace-based learning, practical assessments & direct observation
Modules Included:
Workplace Health & Food Safety
You, Your Team & Your Environment
Customer Service & Selling Skills
Register your Interest
One of our team members will get back to you shortly to discuss your Retail training needs.
Retail Course Details
| | |
| --- | --- |
| Course Code | Course Name |
| SIR30216 | Certificate III in Retail |
| Course Duration | Work Experience |
| 12 Months | Not Required |
| Delivery Method | Course Dates |
| Classroom & Online | Rolling Intakes |
Retail Skills Gained
Following safe work practices
Engaging and assisting customers
Organising and maintaining work environment
Selling and advising on products and services
Working effectively in a service environment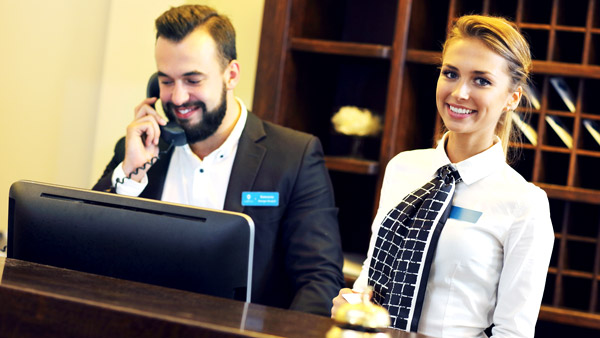 Food Safety

SIRRFSA001 - Handle food safely in a retail environment
SITXFSA001 - Use hygienic practices for food safety

Workplace Health and Safety

SIRXWHS002 - Contribute to workplace health and safety
SIRXRSK001 - Identify and respond to security risks

You and Your Team

SIRXCOM002 - Work effectively in a team
SIRXIND001 - Work effecitvely in a service environment

Customer Service

SIRXCEG001 - Engage the customer
SIRXCEG002 - Assist with customer difficulties
SIRXCEG003 - Build customerrelationships and loyalty

Selling Skills

SIRXSLS001 - Sell to the retail customer
SIRXPDK001 - Advise on products and services

You and Your Environment

SIRXIND002 - Organise and maintain the store environment
SIRXIND003 - Organise personal wrok requirements

Potential Job Roles

Management in any retail store
Retail operator
Sales Associate
Advertising & Marketing

Why complete a Traineeship?

Traineeships rough a structured program of onsite work experience giving you the tools to succeed in the real world.

Training Unlimited assists all students with securing work placement with our strong network of host employers. We also encourage our students to actively pursue finding their own work placement opportunities which provides additional experience when it comes to job searching later in their careers.

Minimum Work Placement Requirement

This Certificate III requires a minumum of 160 Hours of suitable workplacement.
Entry Requirements
You must have with suitable skills in language, numeracy and literacy for a Cert 3 level course. Learners must have demonstrated interest in the course and be employed by Hungry Jack's. See more information https://www.aqf.edu.au/aqf-levels
Additional Awareness Courses
Additionally, Training Unlimited offer personal development modules in health to help people gain a greater understanding of healthcare. We have a comprehensive range of Online Health Care Courses to extend your skills, that you can study from work or home to gain a same day non-accredited certificate.